Pumpkins, costumes, and treats
…
 W
hat's not to l
ike 
about Halloween? This spooky holiday is 
clearly 
a favorite among kids 
– 
they get to dress up, use their imagination to play a character for the day, and collect sweet goodies throughout the evening. 
But don't just take ou
r word for it! Instead, check out what our little fans had to say when 
we asked them
what they love most about
 Halloween
.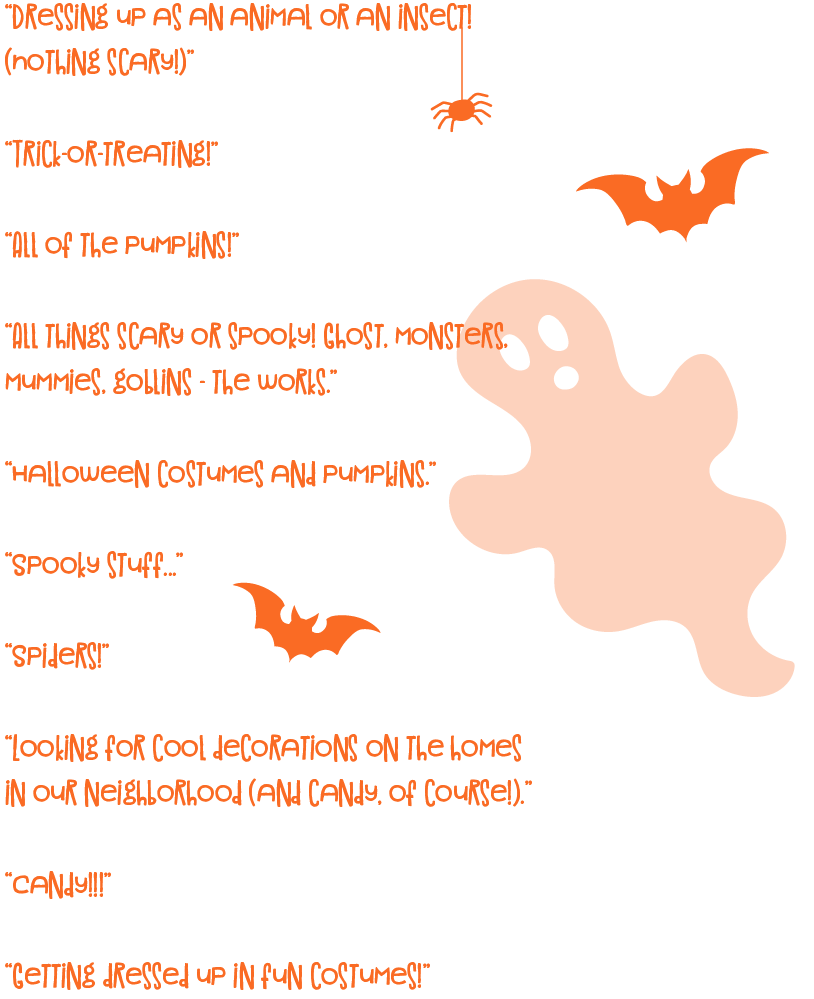 We're all under the spell of the spooky season, so we can't help but brainstorm ideas for Halloween costumes! There are plenty of choic...