Halloween will likely look a lil' different this year, but the potential lack of traditional trick-or-treating doesn't take away from having a ton of spoOoOoOky fun! Celebrating this holiday is sure to put a smile on your toddler's face and we've come up with 10 different ways to make that happen, all from the comfort of your home (…or haunted house). So put on your colorful costumes, stock up on sweet treats, and get ready to celebrate as a family!
1. Spooky Scavenger Hunt
Put an eerie twist on a classic game! First step: gather Halloween materials such as a pumpkin, witches' hat, broom, mini cauldron, creepy toy critters, and – of course – some candy. Make a list for your kiddo with the items you choose, then hide them all around the house for your little one to find on October 31st!
2. Creative Costume Contest
Vampire? Superhero? Pineapple? Whether you go for the classics, get inspired by popular films, or come up with something creative, showing off your costume is a must when it comes to Halloween. Have a virtual costume contest with family and friends or organize a safe parade and let the neighbors decide who takes the crown!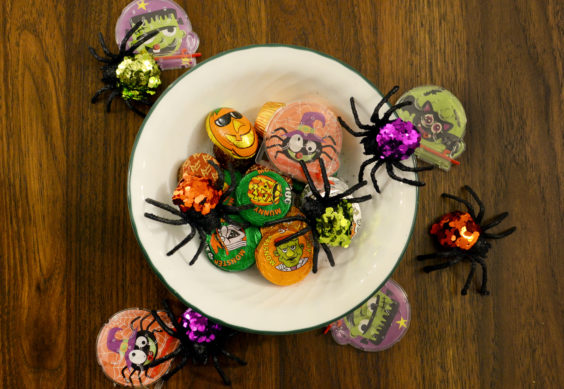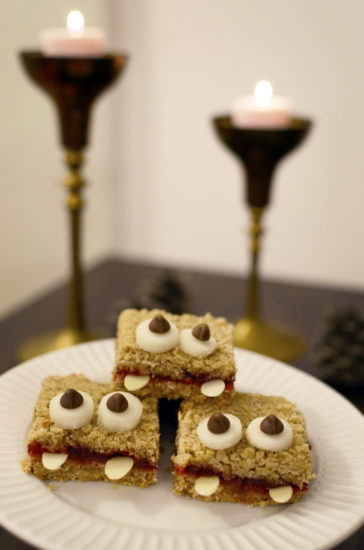 3. Fa-boo-lous Halloween Photoshoot
Another way to share your costume with the world is to snap a picture of it! Set the scene in your home according to the costume (pair a farmer outfit with a toy barn, for example), make sure your kiddo is sitting still, and snap away. Either make your toddler the star of the show or put on a timer and get into the frame with them!
4. Tasty Halloween Treats
When you think Halloween, you tend to think candy – but there are tons of other ways to spice up this holiday! You can take the gingerbread house out of the Christmas context and create a tasty haunted mansion. You can wrap some sausages in strings of dough to make yummy mummies. Or you can make dessert bars with jam and bite into a delicious vampire!
5. Cool 'n' Creepy Crafts
Get in the spirit of Halloween with colorful crafts! Make room for an artsy corner in your home and encourage your kiddo to create themed art projects such as paper plate and pipe cleaner spiders, painted ghosts made with upside-down footprints, toilet roll monsters with googly eyes, cut-outs of witches and black cats, and so much more!
6. Do-It-Yourself Decorations
Once the crafts are complete, use them as decorations! Place or hang them all around the house to display your little one's mini masterpieces and to get everyone into a spooky mood. If you feel like it needs a few extra touches, add more to the décor with colorful pumpkins, strings of bats or cats, lil' skeletons, or spider webs!
7. Dazzling Dance Party
Move and groove with a family dance party! Lower the lights, throw a disco ball into the mix, and blast Halloween-themed songs to dance and sing to (Monster Mash or Ghostbusters, anyone?). Moving their feet and dancing to the beat will not only be fun for your little ones, but it is sure to keep them active!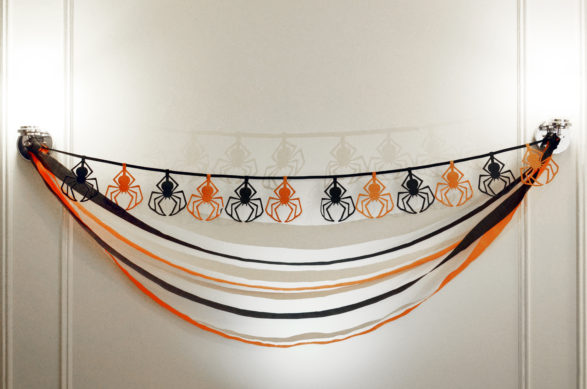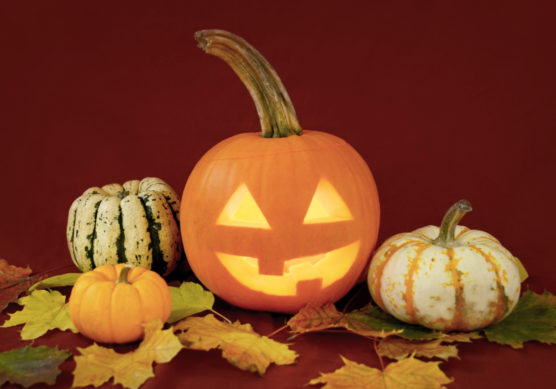 8. Playful Pumpkin Carving
Nothing says Halloween like a jack-o'-lantern! Visit your nearest pumpkin patch (or grocery store) and pick out a big pumpkin. Once you're home, hollow it out, cut holes for the eyes and mouth, and place a light or candle inside. Make your pumpkin as happy or as creepy as you please, just be sure to involve your children in the process!
9. Magical Movie Marathon
Watching scary movies is a Halloween staple, and you can make this classic pastime kid-friendly with toddler-approved films! To make things that much cozier, you can get the family together and build a big blanket fort. Then pop some popcorn, crawl into your DIY cinema, and press play on a movie marathon that everyone will enjoy!
10. Not-So-Scary Story Time
A sleepless night is definitely something to avoid, but what would Halloween be without a tiny bit of scare? If your kiddos are up for it, pick a few mildly-scary stories to read that are more likely to surprise than to scare. To keep things light, you could also tell the stories during the day instead of giving them goosebumps right before bed!
We hope you all have a fun – and safe – Halloween this year! Just don't forget to share your costumes, decorations, treats, and creativity with us by tagging us @mybtoys.
Grab your firefighter gear and run to the rescue, treat a plushy patient who came in with a lil' scratch, cook up and serve a yummy mea...