Frequently asked questions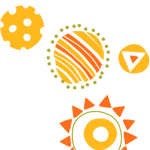 Are your products guaranteed?
They certainly are! At B., we make sure to stand behind the quality of our toys, and we warranty against manufacturer defects for one year, starting from the date of manufacture.
So, what should I do if there's a defect with my brand-new-straight-outta-the-box toy?
The fastest way to resolve the problem is to exchange or ask for a refund, directly at the retailer where you bought it. If this is not an option for you, you can contact us directly here: Customer care.
Oh no! Something happened. How do I get a replacement part for my toy?
Unfortunately, we don't have replacement parts for ALL of our toys. But, let us know what you're missing, and we'll do whatever we can to help. So again, the best way to reach out is through here: Customer Care.
&?%$@! I have a hard time opening your toys. Why?
We know! Sometimes, it feels like Fort Knox. You should know that we try to make it as user-friendly as we can for you. However, our packaging is designed to meet retailers' guidelines, such as making sure the product is protected during shipment, or waiting for its new family, on a shelf. Also, we must pass internationally mandated tests to make sure our package can survive impact.
Our packaging is also designed to keep the product free from dust or other elements it may come into contact with before purchase. Everything from cardboard thickness to multiple twist-ties is part of specific protocols to maximize product safety. We always work to update and tweak our packaging to find new and easier ways… After all, we want to be sure that your first experience with our toy is a great one.
I have a child with special needs. Are your toys suitable?
They sure are! Each toy is designed with an age rating in mind to help you choose the best toy for your child's needs. Also, some of our toys have been recommended by the National Lekotek Center, an independent non-profit organization founded to help children with special needs. You can learn more about the National Lekotek Center.
Where do I find instruction sheets or assembly directions for my B. toy?
Most B. toys come already assembled and require very little instructions. A shape sorter and a ring stacker is pretty straightforward if you ask us. But, some of them may be a little trickier. You can find the PDF version of the Instructions directly underneath the toy description, right here on this website. If you are unable to find what you are looking for, please use the Customer Care link to reach out to us and submit your request.
Children are our greatest treasure, and they need to be protected at every turn. Rest assured that all our toys go through stringent testing procedures that meet or exceed all U.S., Canadian and the even more rigorous European safety standards, all regulations regarding age guidelines, all Consumer Product Safety Commission (CPSC) directives and guidelines, and all regulations of the American Society for Testing and Materials.
In addition to our product testing, we do in-house use and abuse test on all products. We then perform an on-site inspection of our products with our own quality control staff during the manufacturing process as well as before products are shipped from the factory.
What materials do you use to make your products?
The materials we use vary according to the toy and its age rating. We use wood, plastic, cloth, metal, and other materials. We ensure that all our wooden toys are smoothly sanded, with rounded corners, and we go the extra mile by rounding out all corners. There are established safety guidelines for all materials used; we follow these guidelines and keep a mama-bear eye on regulations and current events in the industry.
I have a safety concern. Who do I notify?
We want to hear about any concern you might have. Please, reach out to us here with the words SAFETY ISSUE in the subject line so we can make it our priority. Be sure to include your name and telephone number in case we have questions.
Can your toys be recycled?
To make sure this planet gets back on its right, clean tracks, we now use the bare minimum to package our toys. While the plastic, paper, and cardboard are recyclable, please check with your local recycling center to verify if the toy is recyclable.
What about my privacy? If I give you my email, will you ever share it?
We're all about sharing toys. We are strongly against sharing personal information. Should you choose to provide us with your email address or telephone number, that information will be used strictly to communicate directly with you.
I'm an influencer and, boy am I impressed! I want to know more about B.
We're thrilled at any chance to spread our positive word. Please contact us here, and we will get back to you if you meet our criteria.