Adjusting to a new day-to-day with the whole family at home? Although you might find yourself with a laptop in one hand and a stuffed animal in the other at times, we at B. believe that this is also an opportunity to create new memories, to share more laughs, to play more games, and to spend more quality time with our little loved ones.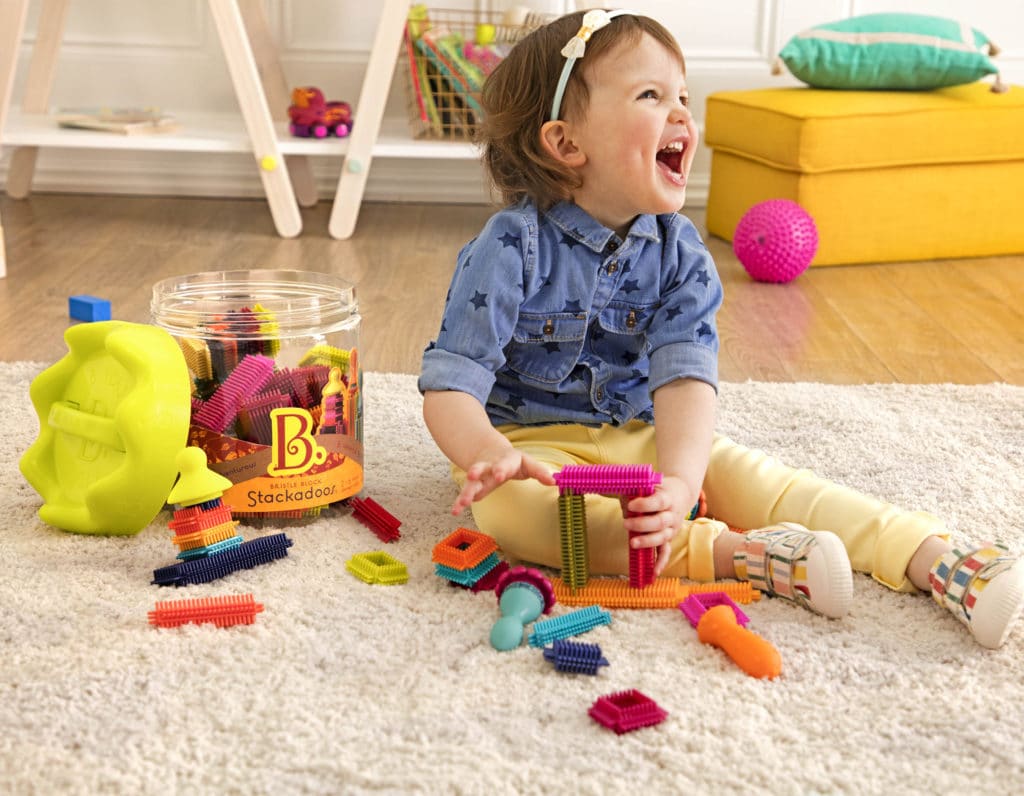 Here are 10 screen-free activities for your children to enjoy – in the comfort of your home or in a sun-soaked backyard. There are so many ways to play this spring season without always turning to TVs or tablets!
2. Letter Hunt
Turn an alphabet puzzle into a scavenger hunt! Make up a word with a few letters, then hide each one in a different spot at home. Play a little game of hot & cold with your kid until they find each letter and finish the hunt by solving the word!
4. Obstacle Course
Grab some chairs, pillows, bristle blocks, hoops, a play tunnel, or other household objects and create an indoor obstacle course for your little adventurer! And if you want them to get some fresh air, you could also create an obstacle course in the yard by using garden planters, buckets, water balloons, pool noodles, and more.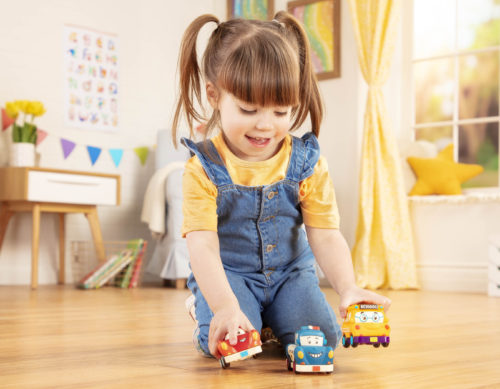 5. Chalk Art
Turn the driveway into a canvas! All your budding artist needs are some chalk and creativity to draw up a mini masterpiece – or they could simply play a classic game of hopscotch.
6. Listening Walk
Take a walk around the block and pay close attention – is that a dog barking? A car driving by? Leaves rustling in the wind? Not only is a listening walk a great reason to get some Vitamin D, but it can also help with your toddler's sensory development. (Just don't forget to wash your hands when you come back home!)
7. Mini Chef
Cook up hours of imaginative role play in a play kitchen or slip on a mini apron and lend the parents a helping hand. Sprinkle toppings on a pizza, crack an egg, mix up the cookie dough, and the most important part – taste-test it all!
8. Sand Pies
If you've got a sandbox in the backyard, grab some kitchen tools and cook up a sandy storm. Will you bake a pie? A birthday cake? Or tons of sandy cupcakes?
9. Bike Ride
What's more classic than learning to ride a bike? Before tackling a two-wheeler, help them along the way as they roll on a more kid-friendly version – and get a little exercise on the way!
10. Play Tent
A little relaxation goes a long way, and taking a break in a tent is a great way for your toddler to get some "Me" time. Whether you set up camp in the living room or in the backyard, a tent doubles as a cozy place to play, read, rest, and dream.
No time for cabin fever with these fun activities!