With summer in full gear, kids everywhere are eager to spend time outdoors, run around, jump about, and have a whole lot of sunny fun. And if you're feeling a little short on play ideas this season, we've got you covered. Throughout the month, we'll be sharing summer activities every week for you and your kiddos to do – whether you prefer to have fun at home, splash the days away by the water, relax at your local park, hit the road, or plan a family camping trip.
First up – outdoor activities that can take place right next to the playroom!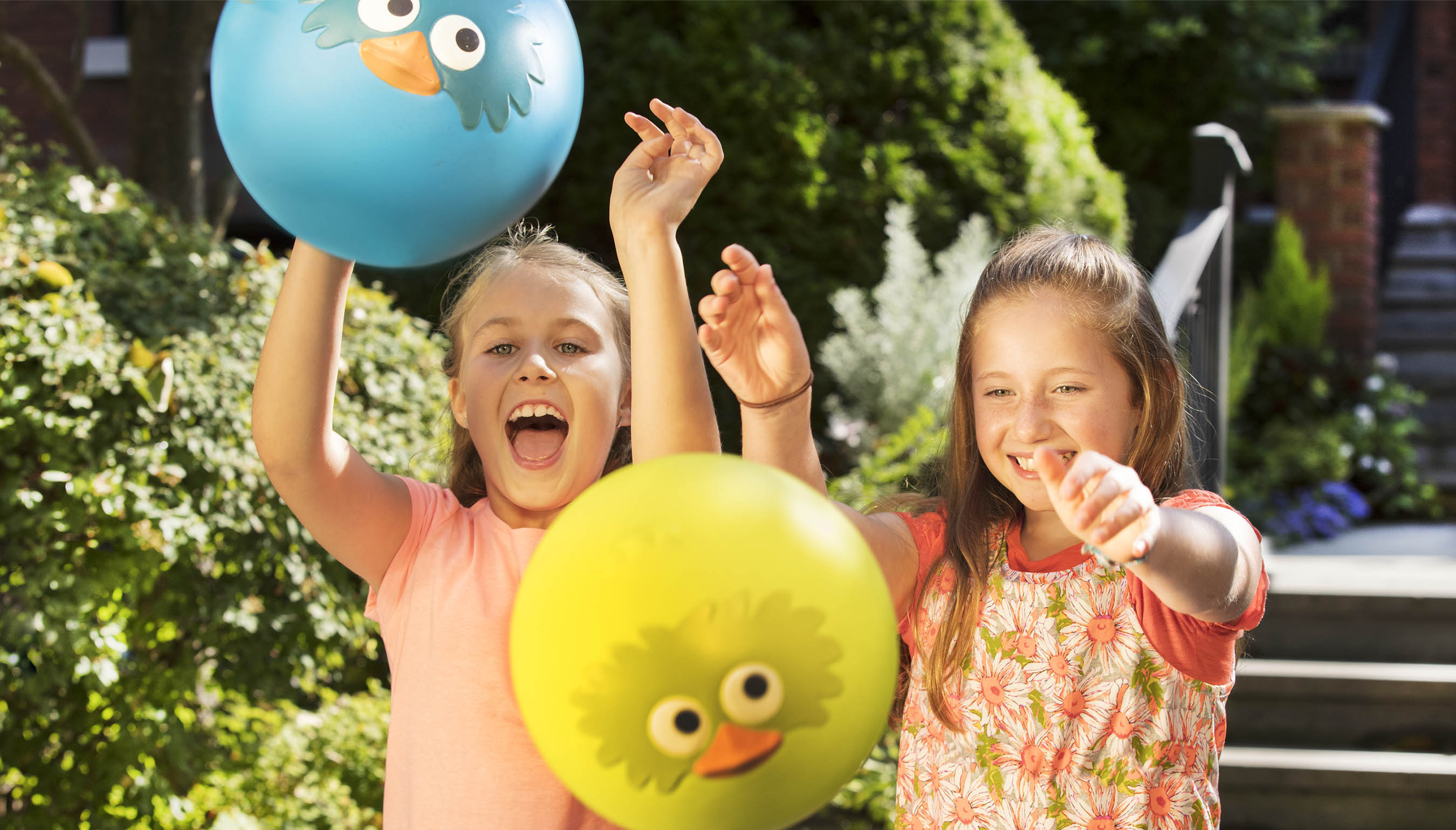 Backyard Scavenger Hunt
There are two ways to go about planning this lil' adventure for your toddler – you can either hide a range of small toys or encourage them to hunt for things you could naturally find in a backyard! If you go for the first option, gather toys such as balls, blocks, or toy cars and pop 'em into easily-reachable hiding spots. The second option is to ask your little explorer to collect what already exists in a backyard – such as a flower, a pebble, a ladybug, a long blade of grass, and more. Either way, searching for hidden treasures is sure to spark their interest – especially if there's a yummy prize waiting for them at the end!
Learning with Chalk
School might be out, but there's no reason to put the learning on pause! Grab some chalk and step out onto the driveway or the sidewalk. Using the chalk, write out big ABCs, 123s, triangles, circles, or squares and encourage your little one to trace each letter, number, or shape using a hose!
No hose? No problem! Just grab a simple spray bottle instead. This educational summer activity will let your kiddo learn, soak in some Vitamin D, and easily cool off if it heats up! (Either way, don't forget a hat and the sunscreen.)
A Colorful Bike Ride
Deck the bikes with fun and color! It's one thing to take a bike ride – it's another to have a bike parade. So bust out the craft supplies and get creative! Help your mini rider decorate their bike with colorful pom-poms, paper stars, glittery cords, a ton of DIY flowers, or a rainbow of balloons. See where your kiddo's imagination takes them or set a theme such as superheroes or the 4th of July to throw in a friendly challenge. At the end of the day, your kiddo can strut their bike stuff solo or you can encourage the neighbors' kids to join in on the fun!
We hope that your summers will be filled with discoveries, giggles, sun rays, and around-the-sprinkler runs. Just don't forget to share your summer snapshots by tagging us @mybtoys!
Ah, summer. A time when you're counting if you have enough popsicles instead of school lunches. A time to dive into the pool or build t...