From simple strolls to big beach days, summer is a great season for outdoor activities! And if you're planning on adding a family camping trip to your summery list, we've got a few tips and tricks to guide you along the way.
When getting ready to camp as a family, essentials such as food, clothes, tents, and sleeping bags are a given. But there are many
extras
that can come into play with camping – which is why we put together a
lil
' checklist to help you pack:
First aid kit

 

Insect repellant

 

Lots of snacks (keep variety in mind!)

 

Sunscreen

 

Warmer clothes for colder nights

 

Waterproof clothes for the hikes with a chance of rain

 

Binoculars (to get a closer look at wildlife)

Activity sheets, such as a nature scavenger hunt

 

Camping chairs (to B. comfy around the campfire!)

 

Lanterns and flashlights (or

light-up toys

for a fun twist!)

 

Favorite plush buddy (to soothe first-time mini campers)

Books for story time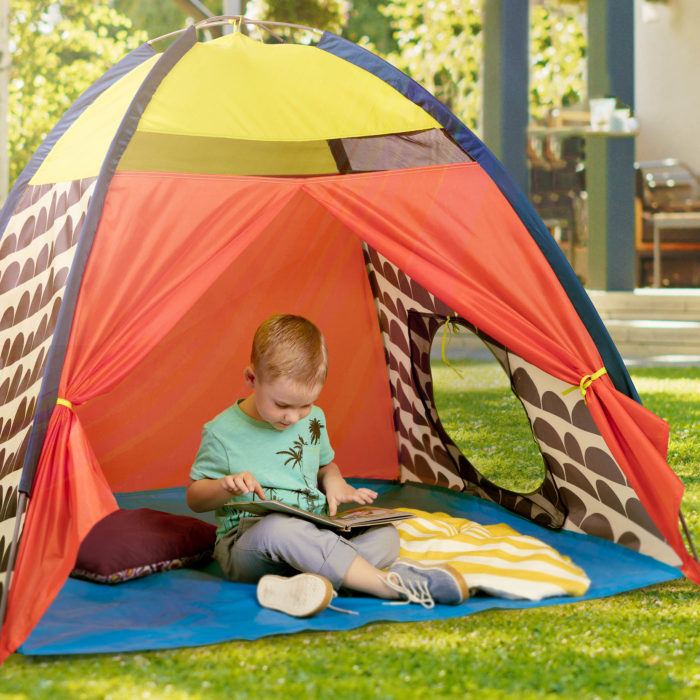 Here are some additional tips to keep in mind as you get ready for the trip:
1. Books are great to bring along, but they can also help first-time campers familiarize themselves with the camping experience! Living outdoors for a few days and sleeping in a tent will definitely be unfamiliar territory, so listening to stories about camping or looking at images can give
kiddos
a good idea of what's to come.
2. To take the familiarization process a step
further,
you can even recreate the camping experience from the comfort of your home! Set up a
tent
indoors
or in the backyard, put a sleeping bag and pillows inside it, then crawl in with your kiddo to read or play!
3. To give little campers a boost of confidence, we recommended involving them in the packing process. Something as simple as choosing which t-shirt to take or picking one of the snacks can let them know that they're actively participating in the trip.
4. We also suggest gathering as much information about your chosen campsite as possible before heading off. Whether it's finding out about additional family activities offered on-site or scoping out kid-friendly hiking trails, being prepared often pays off.
5. Even with all of the preparation, kids experience camping in a different way compared to adults!
So
if you're able to join forces with another family, your child can buddy up and share the joy of camping with a friend!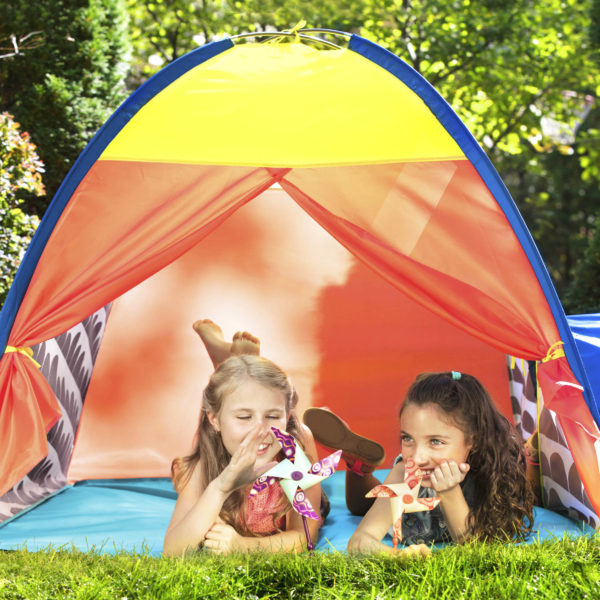 Taking B. toys on your next camping trip? Share your little one's adventures by tagging us
@mybtoys
!
Whether you're planning a wedding this season (congratulations!) or attending one, including little ones in the festivities might B...