Wintertime comes with
a
ton of fun outdoor activities
, but
we
can't deny that staying in and enjoying the comfort of home is a big part of the season
too
.
Reading under a fluffy blanket, playing board games,
and
making wintery crafts
are all
indoor activities
that come to mind
, but there's one more that we at B. simply can't "winter" without – cooking
'n' eating
delicious food
as a family
!
And because we always encourage little ones to learn, we want to share 5 yummy recipes that you can easily make with mini
sous-chefs
.
Breakfast Tacos
What you'll need:  
Taco shells

 

Scrambled eggs

 

Halved cherry tomatoes 

 

Diced avocados

 

Cilantro

 
Kids can: 
Whisk the eggs (before frying)

 

Mix halved tomatoes with diced avocados (already pre-cut by an adult!)

 

Pluck cilantro leaves for the topping

 

Assemble their taco once the hot eggs have been placed inside the shell (also by an adult)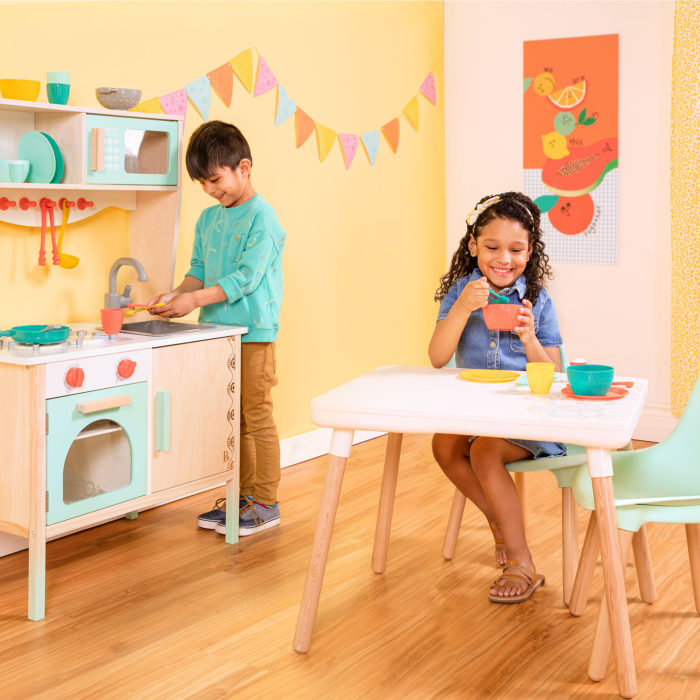 Pinwheel Sandwiches
What you'll need: 
Large soft tortillas

 

Cream cheese or mayonnaise

 

Ham slices (or turkey, roast beef, vegan option, etc.)

 

Cheese slices

 

Lettuce

 
Kids can: 
Place the ham and cheese slices on top of a large tortilla (while it's flat and already covered in a thin layer of cream cheese)

 

Sprinkle lettuce on top 

 

(With the help of an adult) Roll up the tortilla as tightly as possible

 
The final step is cutting the tortilla roll-up into 2-inch slices, but this task is for adults only!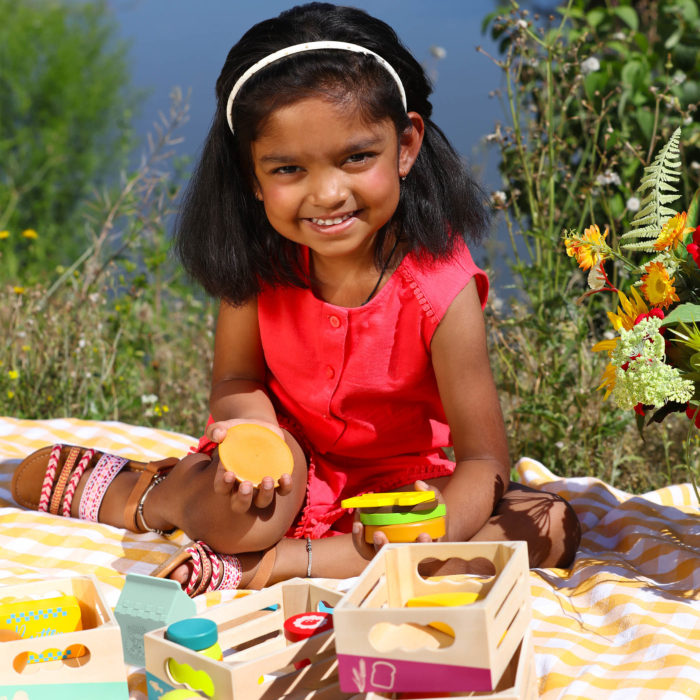 Homemade Fish Sticks
What you'll need: 
Seasoned breadcrumbs (in a bowl)

 

Fish filets (cod and halibut are great choices), cut into strips

 

Beaten eggs (in a bowl)

 

Tartar sauce for dipping (store-bought or homemade as well)

 
Kids can: 
Dip the raw fish strips in the egg mixture

 

Roll the eggy fish strips in the seasoned breadcrumbs

 

Place the fish strips on a baking tray

 

(If homemade) Stir the tartar sauce ingredients together

 
Baking and serving the fish sticks stays in the capable hands of an adult!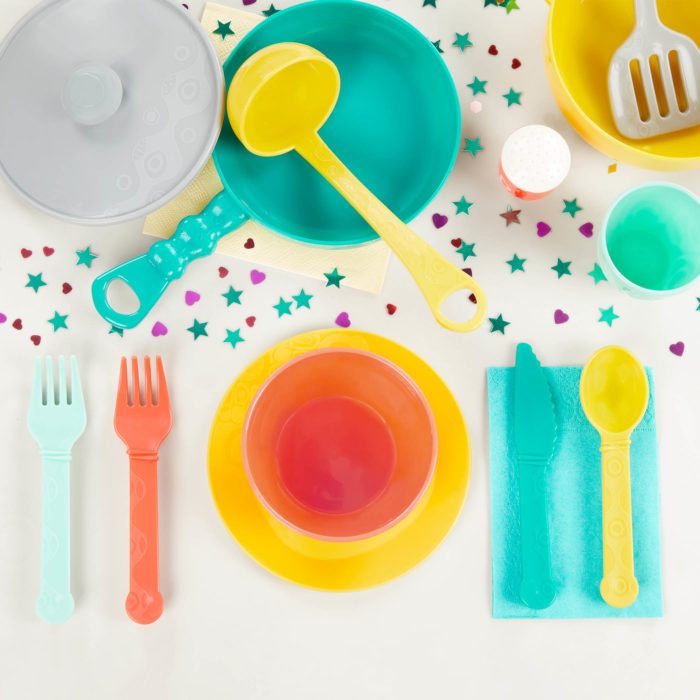 Cheese Fondue
What you'll need: 
Shredded cheese mix (Swiss, Gruyère, gouda, or cheddar all work well)

 

Bite-sized pieces of bread

 

Cubed broccoli and carrots

 

Cooked green beans

 

Other veggies for dipping

 
Kids can: 
Mix the different shredded cheeses

 

(With adult supervision and guidance) Stir the cheese in the fondue pot as it melts

 

Rip the bread into bite-sized pieces

 

Enjoy the fondue by dipping the bread and veggies into the ooey-gooey cheese!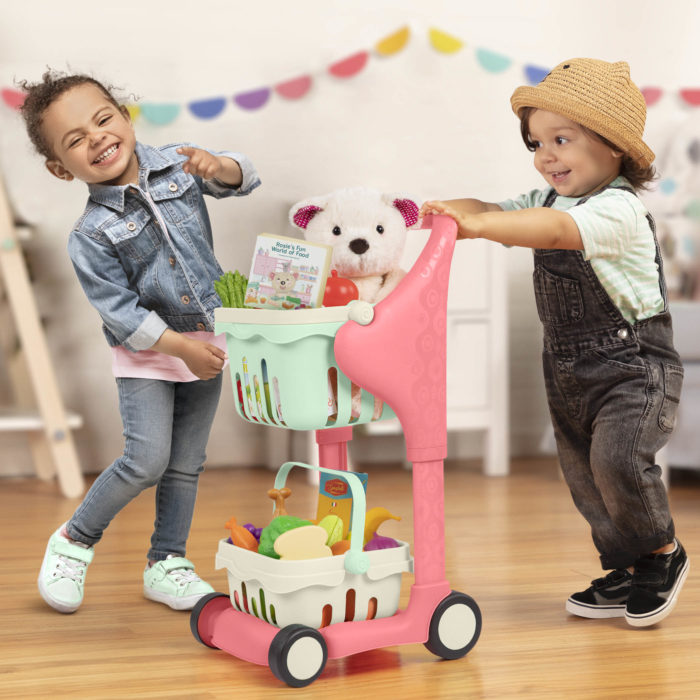 Banana Pops
What you'll need: 
Peeled and halved bananas

 

Popsicle sticks

 

Melted chocolate (in a bowl)

 

For extra fun: sprinkles!

 
Kids can: 
Insert the popsicle sticks into the banana halves

 

Dip the banana halfway into the melted chocolate

 

Cover the dipped banana in sprinkles while the chocolate is still warm

 
The banana pops must then be placed on a baking tray and frozen before eating!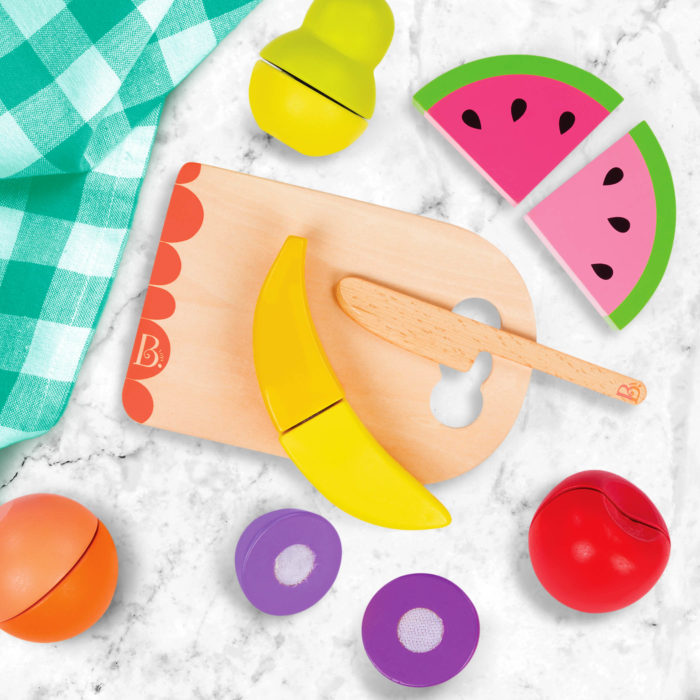 Keep in mind that p
retend
play
can
B.
just as much fun as real cooking (and without the very real dishes to clean
)!
If your
lil
' chef in the making is eager to
whip up
culinary masterpieces, we recommend having these toys
handy to keep their creativity going:
Whether you're having a snowy, cloudy, or sunny January, we at B. believe that making time for creativity is the way to go, no matt...