Whether you're having a snowy, cloudy, or sunny January, we at B. believe that
making time for creativity is the way to go
,
no matter the weather! Rain or shine, we invite you to celebrate th
e
wintery season with 3 fun crafts
–
all made with kids in mind. 
So
without further ado, here are 3
family-friendly
activities that are sure to s
p
rinkle some fun into a regular school night or a qui
et weekend
.
Fluffy Snowman
What you'll need:
Colored paper of your choice

(f

or a classic look, we recommend having orange and brown paper on hand!)

Pencil

 

Cotton balls (lots of 'em!)

 

Glue

 

Googly eyes

 

Safe scissors (optional)

 
1. Place a sheet of colored paper vertically and draw 3 circles on it, all connected to one another – a small one at the top (the snowman's head), a bigger one in the middle, and the biggest one at the bottom (the snowman's body).
2. Glue cotton balls inside the circles until each one is completely filled in (you shouldn't see the paper coming through!).
3. Decorate the snowman with googly eyes, an orange paper "carrot" for the nose, and brown paper "sticks" for arms. You can even add a hat or a scarf!
4. If you don't want to keep the background paper, use the scissors to cut out the snowman.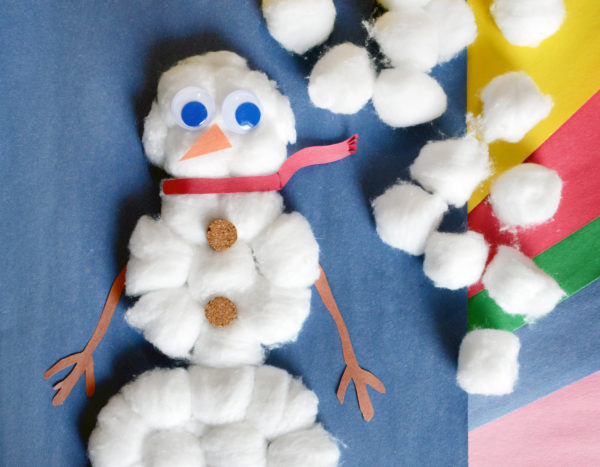 Paper Snowflakes
What you'll need:
Sheets of square paper (white, silver, or light blue)

 

Safe scissors

 

Double-sided tape (optional)
1.
Take a piece of paper and f
old
it
in half (diagonally) to make a triangle.
2.
Keep folding the paper
diagonally
into smaller
triangles (3 more folds).
3.
Make little cut-outs in the folded piece of paper. There's no one way to go about it – let your imagination run wild
!
4.
Unfold the piece of paper to reveal the snowflake!
5. If you want to add a wintery touch to your
décor, use double-sided t
ape
to stick the snowflakes on your window.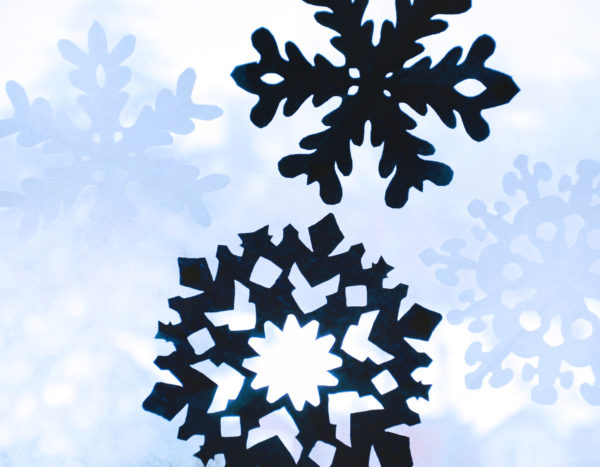 Sparkly Snow Globe
What you'll need:
Jar with a lid

 

Small figurine (to go inside of the jar)

 

Glitter

Baby oil (or water with glycerin) 

 

Hot glue (B. careful!)

 
1. Glue the figurine on the inside of the jar's lid and put it aside.
2. Take the jar and pour some glitter into it.
3. Fill the jar with baby oil (or water with a few drops of glycerin). The closer you get to the top of the jar, the better!
4. Make sure the figurine is strongly glued to the lid, then take the lid and close the jar.
5. Flip the jar and watch the glitter slowly make its way down!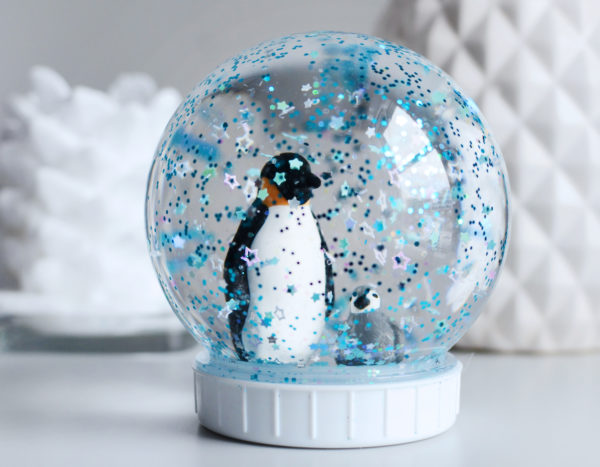 We hope you have tons of wintery fun! Just don't forget to share your crafty creations by tagging us
@mybtoys
.
The days may be getting shorter, but that doesn't mean there isn't plenty of time for family fun in the fall! The season of sweaters an...