The sun is shining, the flowers are blooming, and the birds are singing. Springtime is here! And what better way to celebrate it than… with foo
d!
 But we're not simply 
recommending 
fresh and colorful recipes
 (althoug
h
 that's wonderful too!)
. We're suggestin
g turning food into art
by creating spring
-themed
 i
llustrations 
using everyday ingredients
.
Here are 3 fun ways to play with food (yes, this time it's a-okay):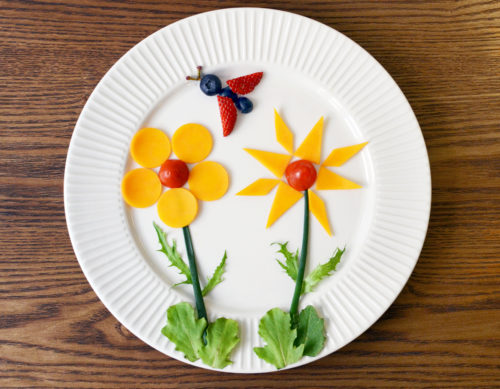 Flowery Feast
Springtime means warmer temperatures, and warmer temperatures mean that flowers start blooming! 
As you put together this masterpiece, you can tell kiddos about how 
trees grow leaves and plants flower during this wonderful season.
What you'll need: 
Petals: cheese slices (without holes!)

 

Centers: cherry tomatoes

 

Leaves: salad

leaves

 

Stems: green onion

s

 

Critter: strawberry

and b

lueberries
Beautiful Birdies
Spring is also 
a time
 when birds fly back home after a long winter away
!
Add of dash of educational fun 
to the artistic activity by making a bird out of food and explaining the process of seasonal migration to kids
.
What you'll need: 
Bird: slice of bread

 

Beak: piece of cheese

Wing: strawberr

y

 

Eye: blueberr

y

 

Nest: dry s

paghetti

 

Sun: orange

Decoration: salad

leaves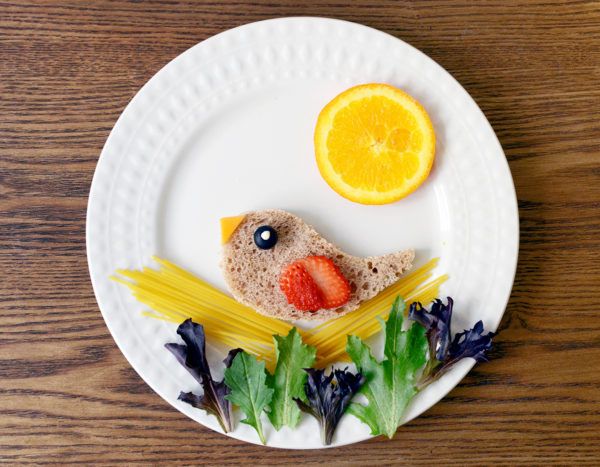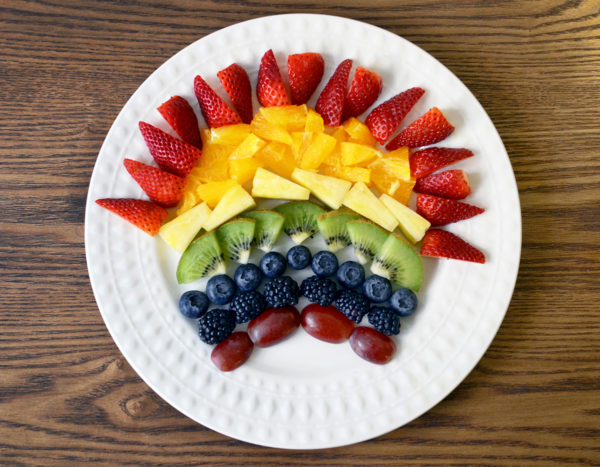 Tasty Rainbow
Whether you're a child or an adult, 
s
e
eing a rainbow is always a magical experience! 
As you help children with each 
section
, you can reveal some of that magic by 
explaining
 how the combinat
ion of rain and sun 
forms 
this colorful phenomenon.
What you'll need (in order): 
Red: strawberries

 

Orange: o

range

s

 

Yellow: p

ineapple

 

Green: kiwis

 

Blue: blueberries

 

Indigo: blackberries

 

Violet: grapes

 
Once 
you
've
 created these delicious works of art – and took a few snapshots for the upcoming exhibition, of course – it's 
time to dive in and eat! 
After all, e
ating fruits and veggies can be much more exciting when
 they're
served with so much fun.
Ah, spring break. The time when winter starts to say goodbye and we start saying hello to warmer temperatures and sunny skies. A time t...