When your little ones receive, unpack, and play with our toys, we hope that it's always a smooth process filled with fun. But life comes with its lil' imperfections from time to time! That's when we step in and try our best to get playtime back on track. Whether you have questions, comments, or an issue regarding our toys, here are a few FAQs to guide you along the way:
Something seems to be wrong with the toy – can I return it?
The first thing to do in this case, is to check back with the place where you purchased the toy and ask about refund policies from the retailer. The other option is to reach out to us right over here. We'll get in touch as soon as we can!
Whoops! One of the parts isn't working properly. Can I get it replaced? 
We'd love to help, but unfortunately, we don't have replacement parts for all of our toys. The best thing to do is to fill out this form and let us know what's broken or what's missing – we'll do whatever we can to help you out.
I'm having trouble with the assembly – where can I find instruction sheets? 
Most of our toys come fully assembled, but we understand that some may be a bit trickier! When you need a helping hand, simply find the toy on our website and you'll see its instruction sheet right under the description.
Are B. toys safe for kiddos to play with? 
Parents, rest easy – all of our toys go through stringent testing procedures that meet or exceed all U.S., Canadian, and European safety standards, regulations regarding age guidelines, Consumer Product Safety Commission (CPSC) directives and guidelines, and all regulations of the American Society for Testing and Materials. Not to mention that we do in-house tests and inspections on all of our products with our own quality control staff!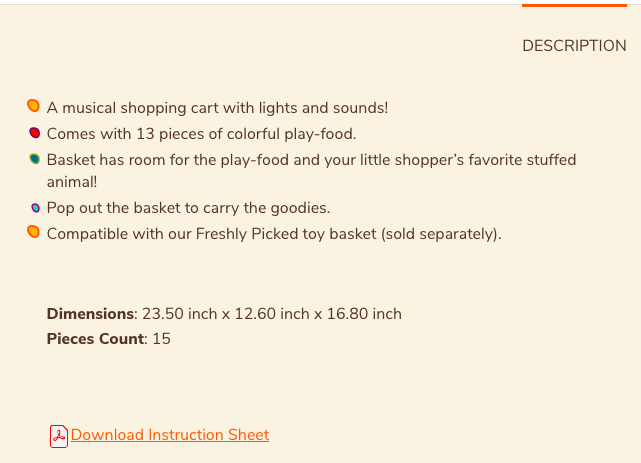 What materials do you use to make your toys? 
B. toys are made of wood, plastic, cloth, metal, and other age-appropriate materials. We ensure that all of our wooden toys are smoothly sanded, and we go the extra mile by rounding out each corner. We always work with safety guidelines in mind and we keep an eye out for new regulations and current events in the toy industry. 
Is B. toys eco-friendly? 
We want to make sure that the environmental footprint on our children's world is as light as possible, which is why our packaging is 100% recyclable and is made with soy-based inks and water-based varnishes. To verify if a given toy is recyclable, please check with your local recycling center – each country, state, province, or municipality has their own regulations. 
Where can I purchase your toys? 
B. toys travel all over the world! If you live in the U.S., you can find our toys at Target.com and Target stores, as well as other North American retailers. Our toys can also be found at various international retailers and some local shops that sell baby and children's toys. 
Where do your toys ship?  
Because we mainly sell through our partners, the best way to know if our toys can reach your kiddos is to read the shipping guidelines (U.S. and/or international) provided by the retailer from which you're purchasing the product.  
Where can I follow B. toys on social media? 
We're on Instagram, Facebook, and Twitter! Follow us to see our newest toys, to participate in giveaways, to get notified about our latest blog posts, and to see content that is sure to make you smile (cuteness overload is guaranteed.) For a chance to be featured, simply hashtag your post with #Btoys or #mybtoys. And don't forget to sign up to our newsletter for even more B.
I still have questions! How do I contact you? 
The best way to reach us when you have questions or comments is to fill out a form at customercare.battatco.com! Give us a little wiggle room in terms of time, and we'll get back to you as soon as we can with some answers.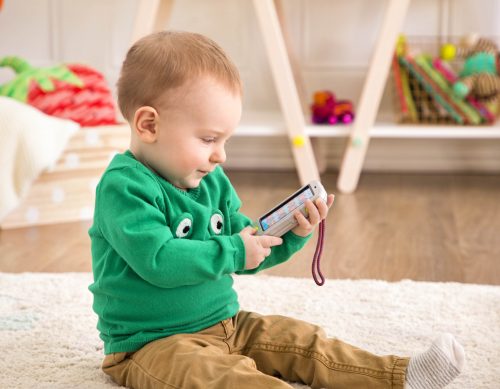 Are you ready to embark on a whimsical adventure into the world of pretend play with your preschool and school-aged kids? Well, you're ...