Holidays are all about getting cozy, filling up on yummy food, spending time with family, and making tons of fun memories. Between (safe) outdoor activities and festive movie marathons, we encourage you and your little ones to also take the time for creativity and to dive into holiday crafts! Not only will you end up with a whole lot of DIY decorations for your home, but these creations will turn into touching souvenirs down the road. 
Here are 3 fun project ideas to get you started: 
Gingerbread House 
Some things are considered classics for a reason, and gingerbread houses always make it on that list! Baking, making, and decorating a gingerbread house is undoubtedly a fun, colorful, and delicious activity for all involved. No matter which recipe you choose, you can encourage your kids to participate and learn a little about the important life skill of cooking along the way. Once the house is standing, then it's all hands on deck for decorating! Icing, gumdrops, candy canes, marshmallows, and so much more can be used to make it the best house on the block. Fair warning: things will likely get messy – but isn't it worth it? Not to mention that when the time for cleanup comes around, you could always take that opportunity to teach your kiddos about responsibility.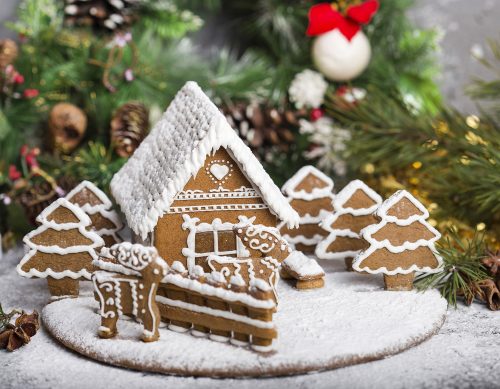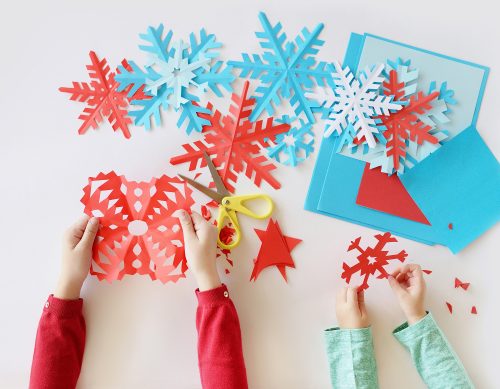 Silly Snowflakes 
Create a winter wonderland right in your home with a snowflake extravaganza! You can go down the traditional route with just 2 items: paper and scissors. Simply fold a piece of square paper diagonally, fold that triangle in half, fold it in thirds, and cut out whatever design you want. Then unfold it all for the big surprise! Or you can add in more materials and create different snowflakes using cotton swabs or painted popsicle sticks. Cut the cotton swabs and sticks at different lengths, arrange them in a snowflake pattern, and glue it all together in the middle. For the finishing touch: hang them all up around the house or pop 'em on your windows for a wintery effect! 
Twig Reindeer
If you're heading out for some fresh air as a family, keep an eye out for some twigs – these natural materials are great for creating little reindeer! Pick up a few as you walk around to have some variety, then choose 3 twigs per reindeer. Place two long twigs in a V shape and glue them at the bottom. Then glue the third twig across, in the middle of the V to outline the face. Now all you need to add are googly eyes on each side and a red nose, of course! To switch it up, you can also make the face out of a leaf or a pine cone and keep the twigs for the antlers. Use these twiggy buddies as decorations or make them the central characters of a holiday-themed pretend play adventure!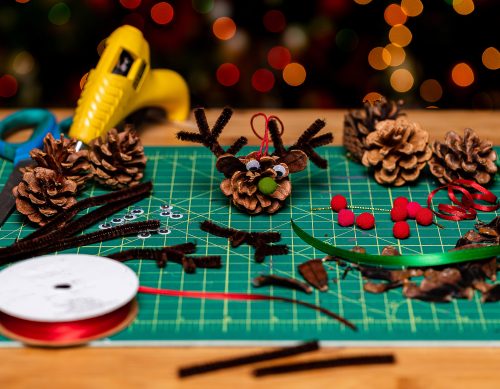 When the craft party is over, don't forget to share all of the mini masterpieces with us by tagging us @mybtoys!  
The B. toys workshop is abuzz with excitement as we prepare to bring smiles to children of all ages this holiday season. Whether you're...