We want to start off with a round of virtual applause for teachers and educators all around: you've done an incredible job in this unusual past year! Through ups and downs, challenges and victories, teachers guided little ones, helped them navigate a different reality, and made learning a priority. For that, we want to say thanks – and help kiddos say thank you as well.
Here are 5 kid-friendly ways to thank your teachers at the end of the school year: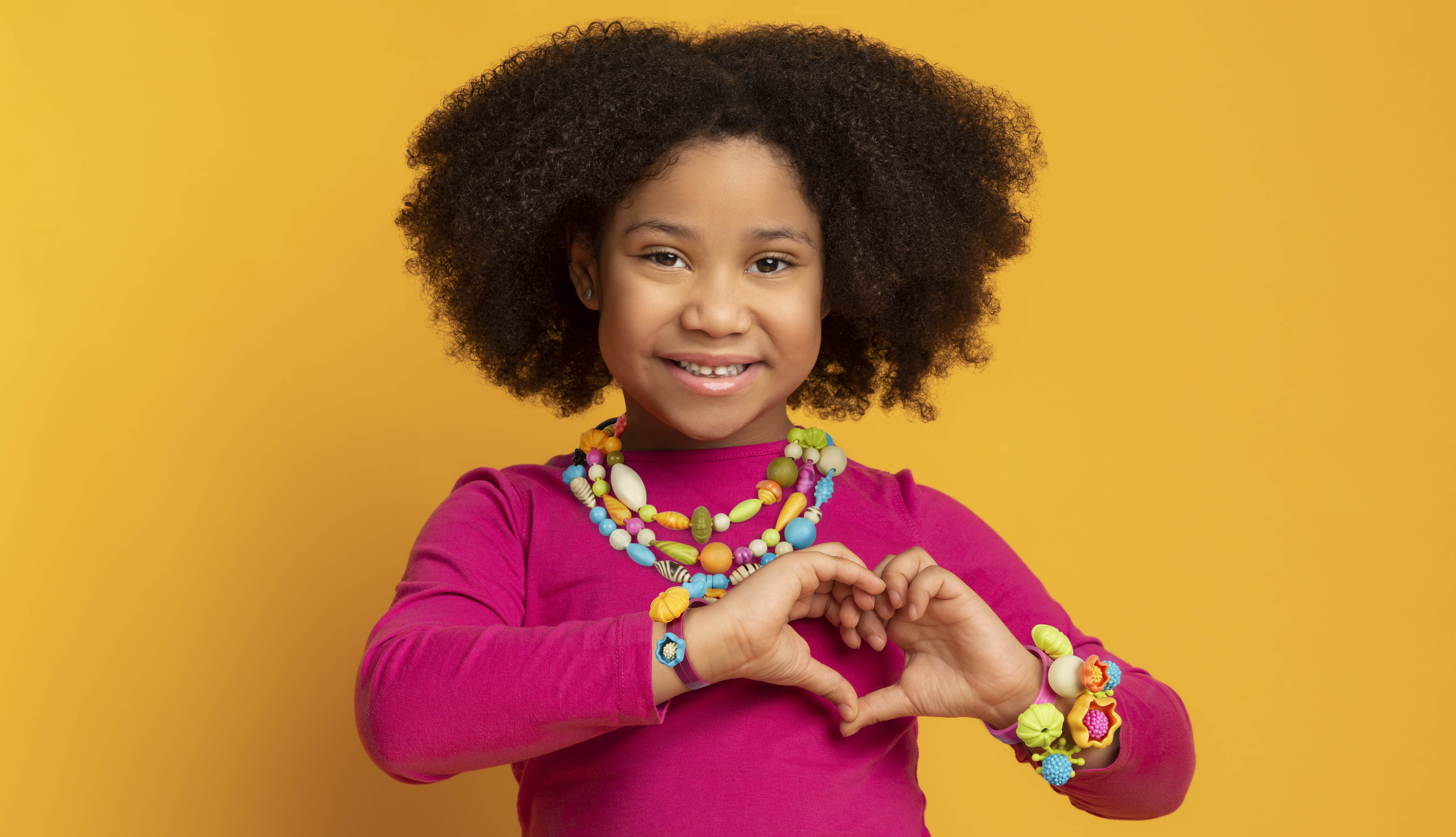 Thank You Card
Classics are classic for a reason, and a thank you card had to make it on the list! But we recommend approaching it with a crafty twist.
 Together with your piece of paper, we suggest busting out stickers, color
ed
 pencils, markers, scissors, glue, and all sorts of craft supplies to decorate the card 
and
 make 
it stand out. Once the design is finalized and the message is written inside, you can either deliver it to your teacher in person on the last day o
f school or mail it to give th
is act of kindness 
an old-school touch. 
If your child is more tech-savvy
 however
, another option is to design a 
thank-you note 
online 
and email it! 
Pretty Picture
If your kiddo is very visual, you can switch out a message for a hand-drawn or painted picture! Little ones can draw a portrait of their teacher, 
make an image of them together
, paint
 their 
whole 
class, 
go for 
a representation of their school
,
 or 
recreate an artsy version of 
any school-related memory 
they
believe 
will be special to their teacher. 
Not only will 
kids 
be putting their artistic skills to the test, but drawing or painting can also spark their creativity a
nd improve their fine motor
 skills
!
And if you want to take it up a notch presentation-wise, you could even frame their mini masterpiece before giving it to their teacher.
Fun Scrapbook
Another way to visually say thanks is with a 
colorful 
scrapbook! 
If you have school-related photo
graphs
 from the past year, mini projects, or aced homework assignments
, then grab a 
scrapbook
and fill it with educational fun!
You can also add in little notes next to the 
pictures and clippings, to explain why those particular moments 
were memor
able. 
And g
iven that there are 
so 
many pages to work 
with
, you can 
even 
ask the families of your kiddo's classmates if the
ir children
would like to participate
!
 That way, an educator can have something special from each of the little ones that they teach.
Musical Performance
If you have a mini musician in the family, this one's for them. Together with your kids, pick a song about gratitude or one that they sang in their class, grab some 
kid-friendly musical instruments
, and take the stage! (PS: Kids will likely need your help and guidance (or even participation!) to make sure the end result is 
rockin
'.) Because performing it in front of their teacher (or teachers) might be tricky, we recommend rehearsing the musical number, filming it, and sending a video as a gift. This way, teachers will be able to look back on it and smile!
Sweet Treat
Children can also say thank you in a sweet way – with a baked treat! Baking, cooking, or simply purchasing little treats is a great way to thank a f
ew teachers
 at the same time
. Just make sure to respect allergies and dietary restrictions! 
Although parents or family members would be taking the reins with this activity, it is fun to pick a kid-friendly recipe so that 
children
 can actively participate. 
Traditional choices such as cookies and cupcakes have a great track record
, and you can easily find recipes for vegan
, nut-free,
 gluten-free
, or other 
options if need-be. Wouldn't finishing the year on a yummy note
be great?
The end of the school year comes around only once a year, but teachers, educators, and all members of the education system inspire us every single day. 
From the entire B. team: THANK YOU! 
Spring and warm weather are well underway and summer is on the horizon. This means that kids might be getting excited about their upcom...