Calling all parents to be, family members, and friends who are expecting to welcome a little bundle of joy into the world this year! Getting ready for this moment is no easy feat (how does that to-do list keep growing and growing, right?), so we want to lend a helping hand in the toy department. 
Our
B. baby collection
features colorful, cozy, and cute toys that will keep your baby company – whether they're snoozing in the crib, strolling in a stroller, playing at home, and much more.
Here are 5 top toys we recommend adding to your baby registry:
This
lil
' duo doubles as a soothing remedy for aches and pains that come with teething! These teethers feature grooves 'n' bumps that'll soothe a baby's gums and each one has a smooth matte finish that
makes
'
em
soft to the touch.
Made of 100% natural rubber with food-grade paint

 

Colors, textures, and squeaky sounds to explore

 

Lightweight and tiny hands-friendly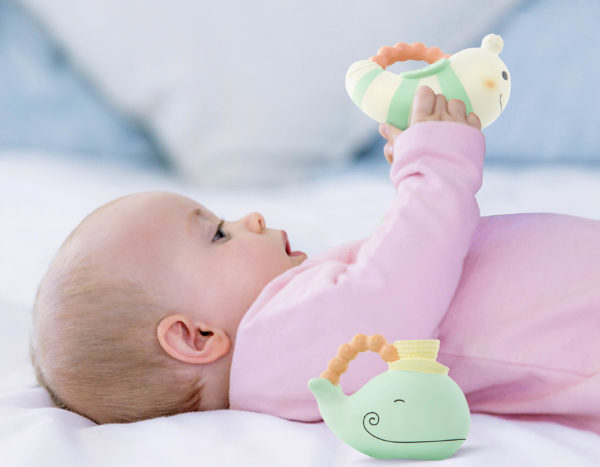 The benefits of a security blanket go beyond providing warmth for little ones! The familiarity of a lovey also provides safety and comfort, and having a special blankie can even help lessen the stress a baby is feeling as they're discovering the world around them.
Super soft and made of worry-free materials

 

Engages the senses of sight, touch, and hearing

 

Machine-washable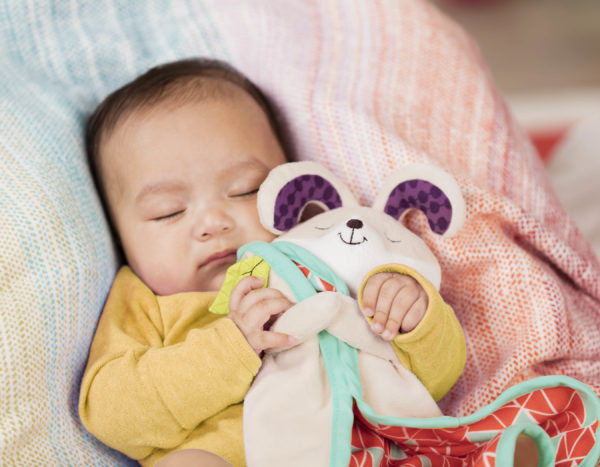 Sometimes all a baby is looking for are buttons, lights, and sounds! So look no further than this colorful activity station – it's sure to spark a baby's curiosity and will keep them busy for hours on end.
Lights, sounds, and interactive activities
Ball popper, bead spiral, and instrument buttons
Comes with suction cups that keeps it in place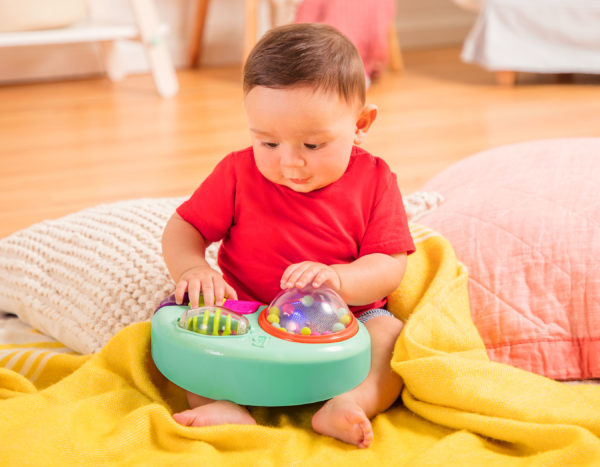 These baby blocks are designed for little hands and curious minds. Each textured and sensory block is an educational experience, featuring 60 embossed images in total. Discover stars, hearts, pups, crocs, and much more!
Shapes, numbers, animals, and textures

 

Easy to grasp and safe to chew on

 

Set comes in a reusable storage bag

 
A pair of wobbly 'n' chatty pals that are sure to keep tiny crawlers busy! The kitty "meows," the puppy "woofs," and both of these plush buddies encourage babies to crawl and stay active.
Stuffed animals that move when you press on their backs

 

Introduces the concept of cause-and-effect

 

Requires 3 AAA batteries (included)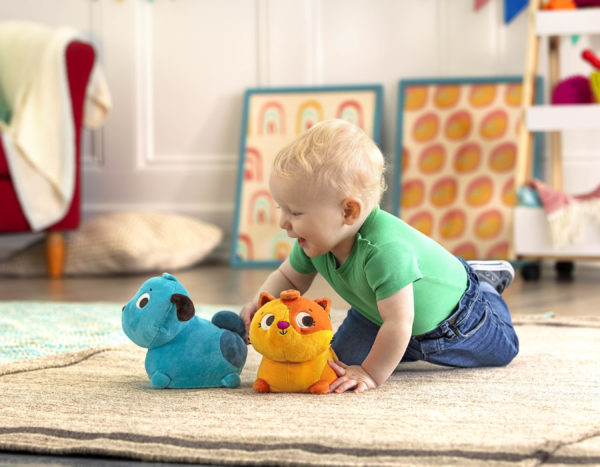 We wish you all the very best in these exciting times and we hope to see B. toys join you on the journey!
Picking a name for the little one coming into your life is no easy feat – there are SO many ideas to choose from! You can go down t...