As the classic saying goes, it takes a village to raise a child, and the first thing on the village's agenda is throwing a baby shower for the new parents! Nursery essentials like changing tables, diaper balms, and a bassinet are usually spoken for early on, but the right toy can be the most memorable gift – for babies and parents both!
The B. baby collection has you covered for toys that are guaranteed to stimulate smiles from babies and parents alike.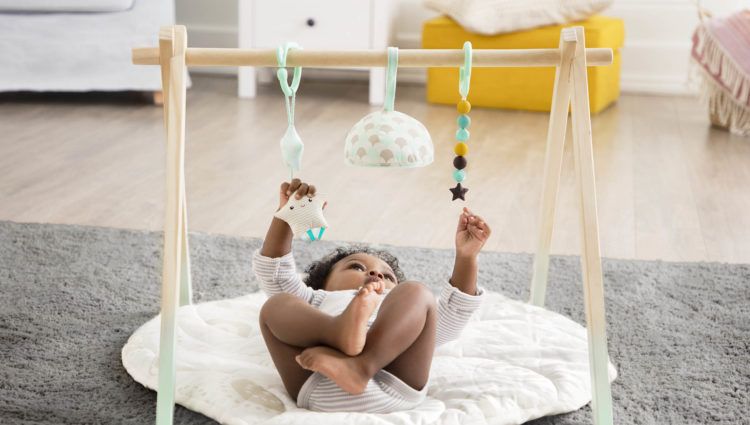 Turn tummy time into playtime! Newborn toys are fun for babies and they also help little ones develop and grow in so many ways. Newborn toys from B. baby encourage babies to move and explore their world!

For growing babies (6 months +)
As babies grow and develop during those first few months, they'll become more and more active. Help them reach for key milestones with toys that challenge and captivate! Sensory stimulation is so important at this age!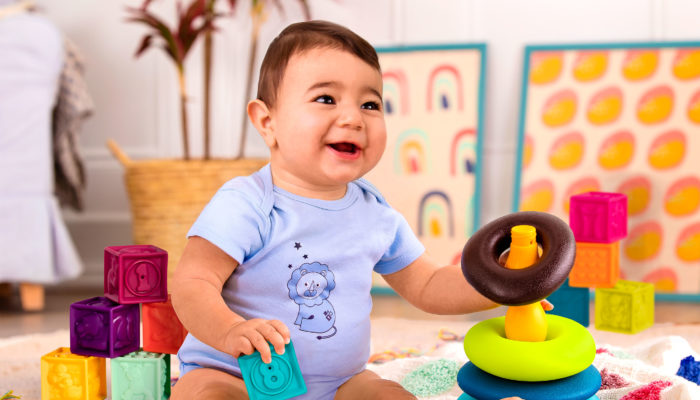 Playing with real scrambled eggs or a bowl of spaghetti may not B. the best idea, but when it comes to toy food, we say: play the days ...